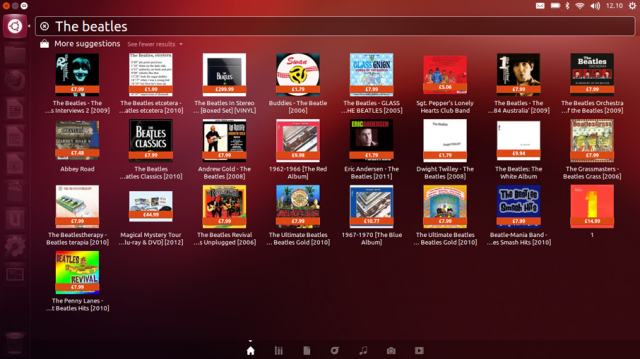 It's that time again when Canonical drops their second stable release of the year. The new 12.10 release named Quantal Quetzal, whatever that is, is now flooding the torrents and available on their website.
This 12.10 release has many changes:
New GRUB 2 boot loader
Graphics makeover for Ubuntu Greeter
Remote login/remote desktop access added to Greeter log-in prompt
Nautilus file manager sticks at version 3.4
Linux kernel 3.5
Unity versions 6.8 and Unity 2D is dropped
New Software Updater
Dash search returns online results from Ubuntu One and Amazon
Dash preview
New Dash Photo lens
New Share Links tab in Ubuntu One Control Panel
New centralized management for online accounts
Disk image is now 800MB, so install now requires a USB memory or a DVD
Menus are reorganised and many previous menu choices consolidated under Dash
Python revs to version 3 (with version 2 still supported for now)
Gnome 3.6
Besides a bumping the kernel version and adding support for GRUB 2, the major changes look to be Unity related. Not the biggest Unity fan? Try sudo apt-get install gnome-shell and try the latest Gnome 3.6 goodness.
I also noticed that the Ubuntu website currently includes a nice dig to Microsoft with "Avoid the pain of Windows 8. The all-new Ubuntu 12.10 is out now.".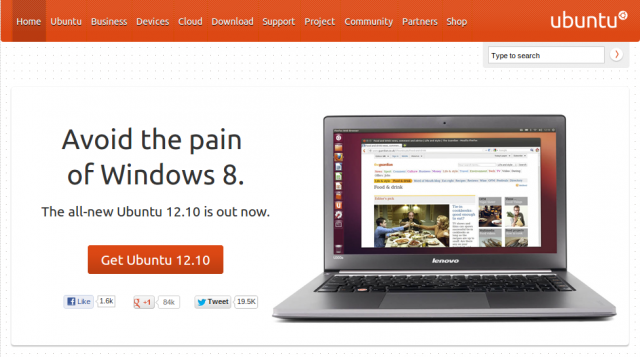 You can grab the Desktop or Server release on a torrent or their website. Or if you are using 12.04 or earlier you can brave a system upgrade through the Software Updater instead.